I had to wait to post this because of my previously stated browser issue -- I'm happy to announce that the students of Classes 8 to 10 and the teaching staff of CCHS have elected as the School Pupil Leader for 2012-13...
ME!!!!!!
Highest student office. Whoa.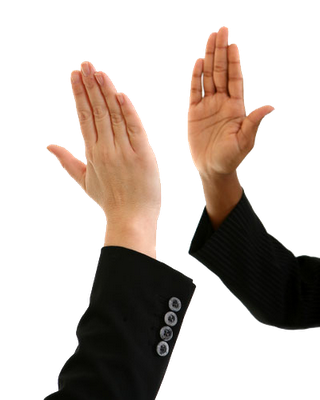 I used this public domain image for the campaign
After I was nominated, I contested the elections with 'The High Five' as my symbol. I won with 159/355 valid votes, out of four candidates. Other results; 98/355 (Assistant SPL), 80/355 (Discipline Minister) and 18/355 (Activity Minister). The rest of the School Cabinet has also been formed, by the selection by consultation method. We will swear in on Wednesday, March 28. My agenda includes a cleaner school and a smoother Cabinet as the first things to do as SPL.
Also, I don't know if the browser issue is resolved permanently or not. So you may or may not see me more often.